Message from our IAP members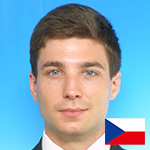 NameJan Hudecek
CountryCzech Republic
IAP Time2016 ~ 2018
Current WorkplaceKITAHARA PLANT
A unique opportunity for young and ambitious engineers
Hello everybody, my name is Jan Hudeček. I joined ALPS Electric's International Associates Program in 2016 and I would like to tell you more about this unique opportunity for young and ambitious engineers by sharing my story:
Everything started with the decision to choose mechanical engineering for my future profession. While I was still studying at university, I had tested my limits with jobs related to my studies, studying abroad and working abroad. These experiences allowed me to step out of my comfort zone, challenge myself and keep growing as a professional and as an individual. And as a reward, I have met many great and amazing people—many of which I have the pleasure to call friends.
Networking and Establishing Relationships
As an IAP member, I have been able to continue to push my limits and gaining experience as a mechanical engineer. This once-in-a-lifetime opportunity started with one month in Tokyo, where studying Japanese and exploring the city was my daily routine. I had the pleasure to enjoy life in Tokyo by sightseeing, eating delicious food like genuine sushi and ramen and enjoying the unique izakaya (Japanese pub) atmosphere with the other IAP members. This one month was filled with some of the best moments of my life!
Pushing My Limits and Gaining Experience as a Mechanical Engineer
After leaving Tokyo to my new working place in the Kitahara Plant, I became part of the Tooling Engineering Group. Under great guidance of my sensei (mentor) even studying the challenging design of mold tools, which is known for its very high precision, finally became understandable.
ALPS is Supportive of You in so Many Ways
The great thing about the IAP is that ALPS is supportive of you in so many ways. They helped me extensively with obtaining a VISA, paid for my flight to Tokyo, organized housing and provided Japanese language courses before and after moving to Japan. These language courses are essential for your deeper understanding of Japanese culture and everyday life. With all this support, moving to Japan became stress-free and I can focus on my work and keep enjoying Japan!
Do not hesitate to start your career with ALPS Electric!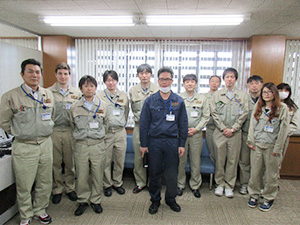 With my Sensei and my colleagues.
Application Portal
Open Job List